Where Family Memories Are Made
Wind River Ranch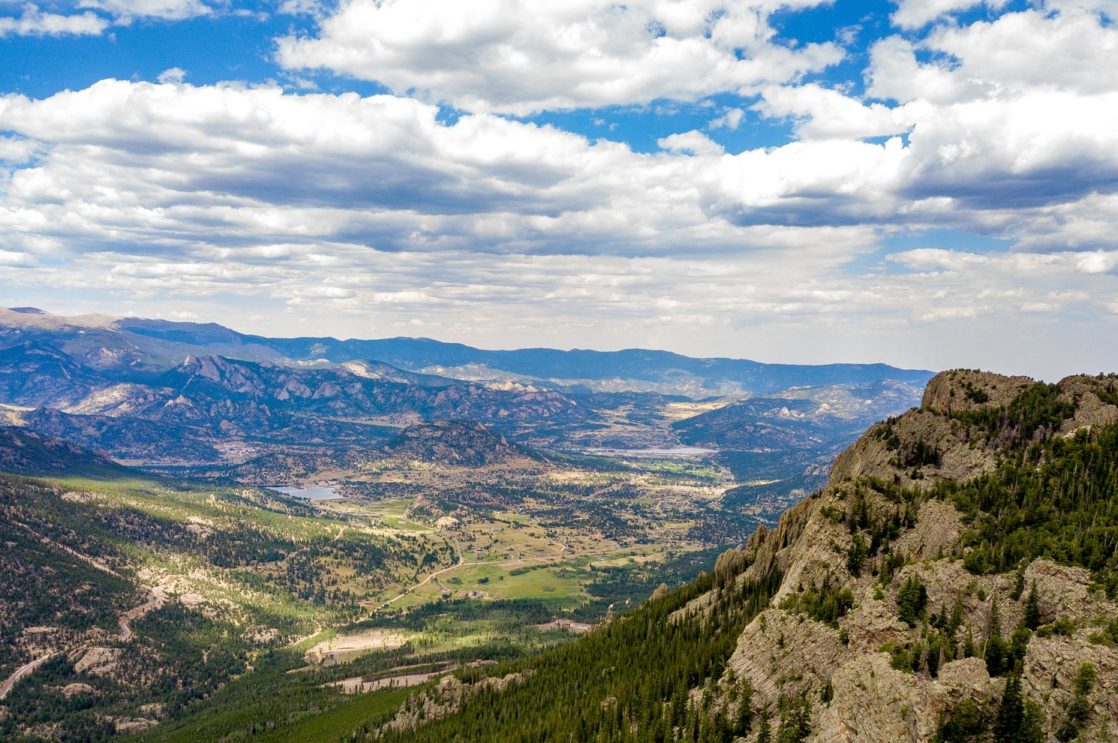 Welcome!
A Christian Family Guest Ranch Resort
Nestled in the majestic mountains of Colorado, Wind River Ranch offers a peaceful and beautiful setting for you and your family to enjoy a restful getaway. You're able to relish in days filled with tasteful meals, scenic views, exciting activities, and intentional family time.
We Take Care of the Details
Are you tired of being tired after your vacation? At Wind River Ranch we take care of all the details for you.
Activities
Our exceptional staff provides entertaining programs for the entire family, including scenic horseback rides through the Rocky Mountain National Park.
Dining
Our executive chef serves up authentic ranch-style cuisine and delectable culinary masterpieces that will leave you asking for seconds.
A Vacation for the Whole Family
Our Children's Program is designed for every stage of your child's life. Your infants will have one-on-one care, your toddlers will play in our Old West Town, and your tweens and teens will participate in fun activities all over the ranch with their leaders.
"I would rather come back to Wind River Ranch next summer than go to Disney World."
Children's Programs
Be a Hero for a Hero
Wind River Ranch Appreciates Your Support
At Wind River Ranch we offer programs for those in need. Our ministry goal is to scholarship 35% of our cabins to these families. Scholarships are made possible by the generosity of individuals, families, organizations, businesses and grants.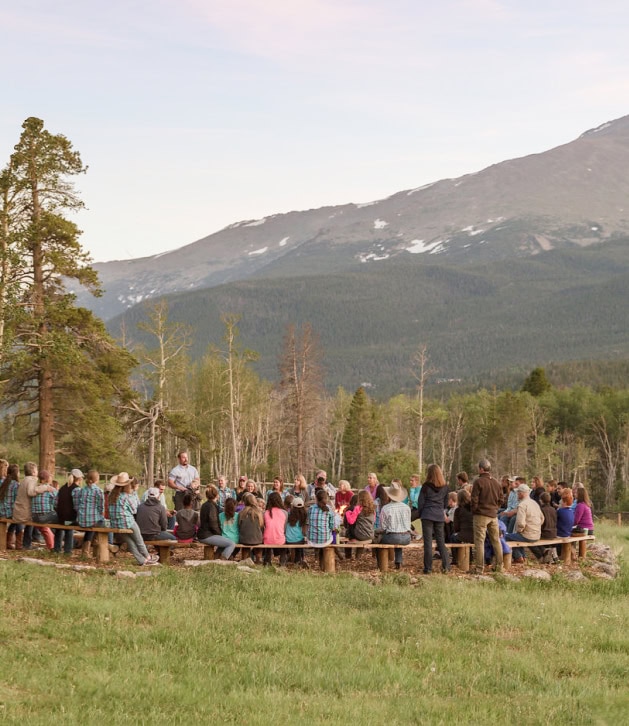 What our guests are saying
"
We knew this would be good, but it has exceeded our best expectations. I have hope for the future because of what I have seen in this staff this week.
What our guests are saying
"
Wind River Ranch will be a memory of a lifetime. You will have time and situations that cannot be recreated in any other vacation setting - a time to connect and bond with loved ones.
What our guests are saying
"
I don't think I can pick just one moment or thing we loved the most... Horseback riding, horse lessons, kids club, the food, the staff, meeting new friends, bible study, the view, the hiking... this little spot on that mountain is something special that words can not begin to explain. As a family unit, it was the most memorable week of our lives!
What our guests are saying
"
This has been the most phenomenal week of our life. We are going home and find a local church to get involved in. Thanks for loving on us.
What our guests are saying
"
Something happened the first night we arrived that was not planned that set the tone for the entire week. I went to the office late and found the staff and work crew praying for all the guests that week. That was astounding. We really felt God's presence here.
What our guests are saying
"
There sure is a lot of Jesus in Colorado.
What our guests are saying
"
This place is inspiring. It's the staff that sets this place apart from all others. They don't work here. They serve here.
What our guests are saying
"
This has been so wonderful for our family. In the midst of a challenging season in our lives, your hospitality has given us a much-needed rest. More importantly, your flexibility and desire to accommodate us is so obviously a living example of our servant Lord. What a refreshing experience this has been. This has been a gift from God and a reminder of His love.
What our guests are saying
"
What you people are doing is so very exceptional in this materialistic, hectic life most people lead. Thank you so much for all your kindness. We will be back.
What our guests are saying
"
I was a guest at the ranch last week and I cannot tell you what a week it was. People at home ask how was your vacation and all I can say is it was great, wonderful, unbelievable. I am unable to put into words how great, wonderful, or unbelievable it was. What an experience! You are such a great witness for Christ. I do not think I have ever seen a group of people so well demonstrate the qualities of Christ. I could feel Christ all around the ranch, in the mountains, in the smiles of the people, and in the firesides. I hope you have continued success and I hope to see you all soon.
What our guests are saying
"
Memories of the best family experience we have ever had. Thank you seems so inadequate for all the joy and love we found at Wind River. We are so grateful to you and the entire staff for showing us hearts like Christ. Our family has been blessed in untold ways from the week with you. The boys still pray for Brownie every night, and I for one am just thrilled to have survived my first rafting trip. You are true servants of our Lord. Our love to everyone there.